What Are The Benefits Of Castor Oil Ethoxylate?
Posted by Admin on November, 30, 2021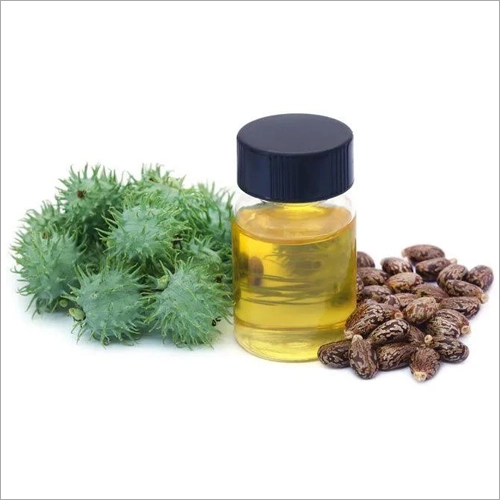 Castor Oil Ethoxylate is used by people for thousands of years. It is made with the use of seeds of a plant called Ricinus Communis. These seeds are known as castor beans and it contains a toxic enzyme that is also called Ricin. However, the process of heating the castor oil undergoes makes the toxic element unaffected. It makes the oil safe for use for every purpose.

Castor oil has numerous industrial, medicinal and pharmaceutical uses. It is generally used as a medicine, additive in foods and also in skincare products. It is also effective in biodiesel fuel components and industrial lubricants. Following are some more benefits and uses of castor oil Ethoxylate. Choose to deal with the best manufacturers and suppliers of castor oil Ethoxylate in Puducherry and get products from them.

A Powerful Laxative
Castor oil is used for its medicinal uses and its natural laxative characteristics. It is classified as a stimulant laxative. This means that it increases the muscle movement that pluses the materials from our intestines and clears our bowels. Stimulant laxatives act rapidly and are commonly used to reduce temporary constipation that people suffer from.

When you have castor oil it is broken down inside the small intestine and releases Ricinoleic acid. This acid is the main fatty acid in castor oil. This acid is then absorbed by stimulating the strong laxative effect and by the intestine.

Many studies also show that castor oil can reduce constipation that is occasional but is advised not to take it for long term problems.

A Natural Moisturizer
Castor oil is highly rich in Ricinoleic acid that is a monounsaturated fatty acid. These types of fats work as humectants and can be used as a skin moisturizer. The humectants that are present in the oil can help retain the moisture and prevent the loss of water through the outer layer of the skin. This oil is also used in different types of cosmetics that help promote hydration and it is generally added to the products like makeup, lotions and also cleansers.

One can also use this rich oil for it is a natural alternative to the lotions and moisturizers that we buy from stores. In many moistures that we buy from stores, you will get ingredients and preservatives that are harmful to the skin. It can irritate the skin and cause harm to the body.
Swapping this kind of product for castor oil will help reduce exposure to this kind of additives. Along with this, castor oil is inexpensive and can be used on the body and face. The castor oil Ethoxylate Wholesalers provides you with quality assured oils that can be used for different purposes without any problem.

Helps To Heal Wound
Castor oil helps to heal the wound and creates an environment that promotes healing and also helps to prevent sores that people supply during drying out. This oil stimulates the growth of tissues so that there can be a barrier that is formed between the environment and wound and decreases the infection risk.

Choose to deal with the best suppliers of castor oil Ethoxylate in India and get products from them.
This entry was posted on November, 30, 2021 at 11 : 36 am and is filed under Castor Oil Ethoxylate. You can follow any responses to this entry through the RSS 2.0 feed. You can leave a response from your own site.