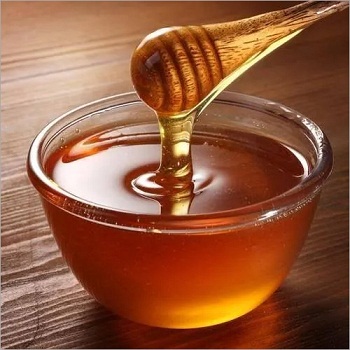 Honey is used for normal food consumption and also for medicinal purposes. Human beings account for using honey for more than 8000 years. Honey, that is collected directly from the honeycomb is called raw honey or natural honey. The beekeeper strains the small bits of debris, beeswax, pollen and dead bees. This natural honey appears opaque or cloudy since it contains some extra elements.
When the natural honey is passed through processes of pasteurisation and then sold to people. The processed honey is no more considered raw or natural.
Means of Checking Purity of Natural Honey
Honey is one of the best supplements for refined sugar. This ingredient is fully packed with living enzymes, nutrients and minerals. But this honey can be faked and tampered with to a great extent. Hence the honey should be checked thoroughly before consumption. The following are some means of testing if the honey is pure or adulterated.
Thumb Test: When a small amount of natural honey is taken in the thumb, it would not spill like other liquids. If it does, then the honey is not pure and adulterated. Raw and natural honey is thick and therefore would not drip.
Water Test: Pure and natural honey would not dissolve in water because of its density and thick texture, hence if tried to dissolve in a glass of water, the natural honey would settle at the bottom. If the honey gets dissolved, then the honey is not authentic.
Vinegar Test: If few drops of honey, added to vinegar water, starts foaming then the honey is not pure and authentic. Honey and vinegar neither would mix, not would form any foam or show any effervescent feature.
Heat Test: When raw honey is heated, it remains unburned. The heat test is conducted with a matchstick dipped in raw honey and then lit with fire. If the honey burns, it can be said the honey is adulterated.
Irrespective of these tests, natural honey provides a distinctly sweet aroma and when consumed the honey leaves behind a tingling feeling in the throat.
Benefits of Natural Honey
Natural or raw honey possess several health benefits as well. Various studies have concluded these benefits of raw honey.
The bee pollen has anti-inflammatory and antioxidant properties.
Antifungal and antibacterial properties
Helps in healing wounds, digestive issues and sore throat.
Certain minerals and vitamins
Amino acids
Enzymes
These benefits are hampered when raw honey is processed through pasteurisation.
Trade and Commerce of Natural Honey
There are several prominent and reputed natural honey exporters India who deals in natural honey with international quality standards to their clients. With the advancement of technology, conducting purchases and sales over the internet has become quite common. Therefore these exporters are capable of distributing the products within the whole country and also beyond national boundaries. This honey is demanded from various sectors, like pharmaceutical, cosmetics and food products.
The exporters offer this honey in different sized packages, ranging from 200 grams to 500 grams, so that customers can avail these products at their convenience. The packaging is done in pet bottles with secured seals that avoid wastage. This natural honey possesses a shelf life of up to 24 months. Natural honey suppliers in Puducherry have adopted various modern resources that help in cost minimisation and also timely delivery.